Regular price
Sale price
$29.00 USD
Unit price
per
Sale
Sold out
Share
View full details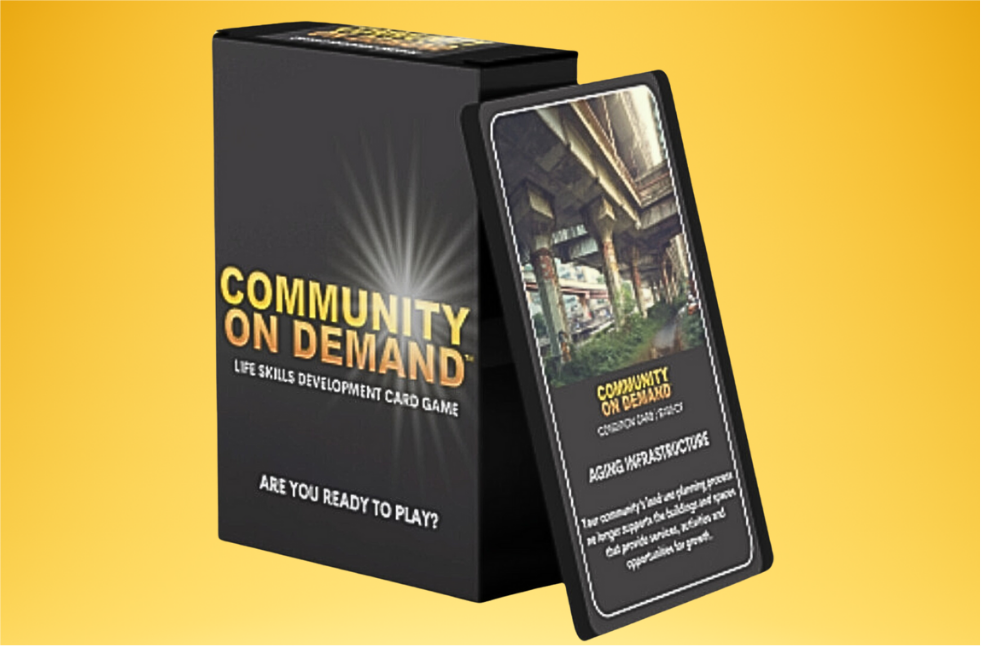 Logo - Community On Demand
Visualization Tool To Define, Measure, Build & Name Your Skillset
The Community On Demand™ card game offers a structured and comprehensive approach in helping you define, measure, build and name the skills you have, use and need for success in life. It uses 66 skill cards categorized into five color-coded achievement domains to help you easily identify your strengths and weaknesses, determine your level of readiness for your chosen career pathway, and understand the value your skills contribute to society overall. Other key benefits include:

Self-awareness: Reflects your abilities and competencies and gives you a heightened level of self-awareness in five key growth areas:
Career Awareness & Exploration
Innovation & Entrepreneurship
Workforce Readiness & Personal Branding
Intro To STEAM Career Clusters
Leadership, Teamwork & Personal Branding
Goal Setting and Planning: Is perfect for conducting skills self-assessments and helping you set specific, measurable, achievable, relevant, and time-bound (SMART) goals based on your identified skills.
Career Development: Aligns your skills with your career goals and helps you identify areas for growth, professional development, employability and success in your chosen career fields.
Effective Communication: Helps you clearly articulate your abilities, improves your self-expression in various contexts, such as job interviews, performance reviews, or collaborative projects, and enhance your professional relationships and opportunities.
Continuous Improvement: Allows you to regularly conduct skills self-assessments and promote a mindset of continuous improvement that evolves personally and professionally as part of your skill development journey.
Buying for a group?
Enjoy receiving a discount for your bulk order. Consider purchasing the online course as well!
Discount will be applied once item is added to cart.
| Bulk Orders | Quantity | Discount |
| --- | --- | --- |
| # units | 30-50 | 5% |
| # units | 51-150 | 7% |
| # units | 151-500 | 10% |
| # units | 501-1000 | 12% |
| # units | 1000+ | 15% |
Learn All 7 Ways To Play The Game!
Buy Other Game Components
Join Our Youth Chamber of Commerce
Contact us with any questions. We're here to help!